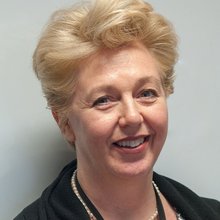 Contact
Date of registration
1 Aug 1991
Primary medical qualifications
MA, MBBS, MRCPI, DTM&H, MSc, FRC Path
Consultant Medical Microbiologist, Speciality Director of Pathology GHNHSFT, Director of Infection Prevention and Control for 2gether NHSFT
Area of expertise
Dr. Philippa Moore is a Consultant Medical Microbiologist who joined the trust in 2005. She has held roles in infection control in primary care and community care services and was Director of Infection Prevention and Control for the former PCT and mental health trusts from 2007 to 2019. She now advises Gloucestershire Health and Care NHS Foundation Trust on infection prevention and control.

Dr. Moore also has interests in orthopaedic infections, genitourinary infections, and virology.

She has worked with the Public Health England Primary Care unit on research and national guidelines and contributed to the European guidelines on the prudent use of antimicrobials in human medicine.